Ceiling Fan Installation Kansas City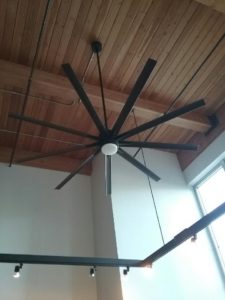 JMC Electric knows residents and workers in Kansas city need to get the air moving. Our weather in Kansas city is always on the move and JMC Electric is here to get the warm air and cold air moving in your home where and when you need it. JMC Electric has installed ceiling fans in many homes and businesses over the last 15+ years. So if you are in need for ceiling fans, lighting or any electrical you know who to call, JMC Electric.
In business since 2002, JMC Electric offers home, residential and business contractor services in Kansas City and surrounding communities.  Also, if your house has been struck by a power outage, or you want to discuss protection options against power outages, give us a call. 
Contact JMC Electric at 913-362-2100 or (816) 298-0100 for a free estimate on all your local residential electrician interior and exterior lighting solutions.