Ceiling Fan Installation Design Trends
Ceiling fan installation from JMC Electric in Kansas City will help you run your air conditioner less this summer. A ceiling fan increases your home value and reduces your energy costs year round, but you will feel the benefits the most when the weather heats up.
A wide variety of designs are available to suit any decor, with or without added lighting. A visually and functionally balanced room should have multiple layers of ambient, task, and accent lighting. A ceiling fan with a decorative light fixture can be the cherry on top of a well designed room. Read on to see what styles are trending for 2021!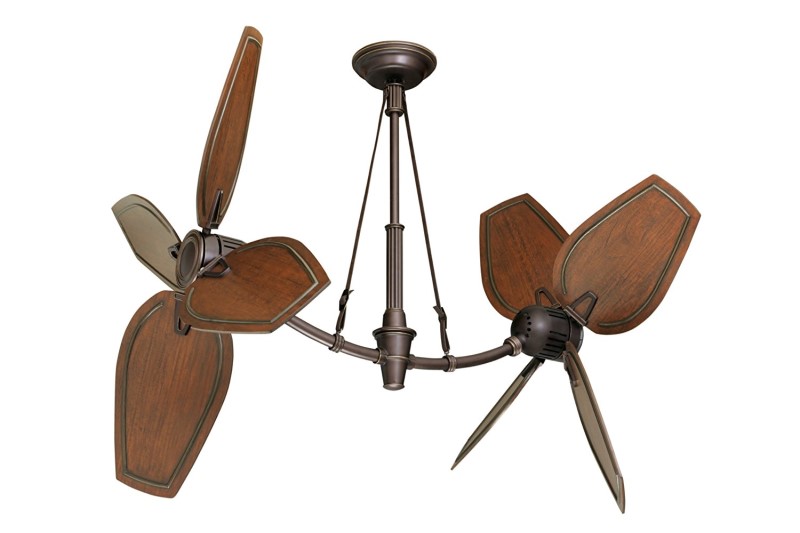 Warm Woods And Metallics
Including warm metallic tones and wood gives an elegant and cozy touch to rustic or modern decor. From smooth, clean lines to intricately carved blades, wood ceiling fan installation offers something for every space. Copper and satin finish are the trending metallics this year, and give some softness to typical hard metal looks.
Fun And Modern  
When you want to add a bright pop of color to a room, ceiling fan installation isn't usually the first place your mind goes, but it puts a playful, modern spin on an old fixture. Whimsical designs and fun finishes are on trend for family rooms, playrooms, and home offices. 
Textured Glass
Textured or fluted glass is back in a big way. Reflecting light gives this style a visual effect unlike anything else. White or clear glass gives a classic look, while jet black glass looks daring and bold.
Many Blades 
Abandoning the sleek, modern look of three blade fans, the other end of the spectrum is trending this year. A fan with a lot of blades is like a statement necklace for a large room or outdoor living area. It draws the eye and provides a unique flare.
Ceiling Fan Installation
Whatever style you choose, ceiling fan installation from JMC Electric will save you money. Well circulating air maintains a more consistent temperature, so a ceiling fan allows your furnace and air conditioner to cycle on and off less frequently, saving both on energy costs and wear and tear of your HVAC. 
Improper installation of your ceiling fan can have negative consequences. Without a professional electrician, you may run into complications with the wiring or issues hooking up the wall-mounted switches that control the fan. Keep in mind that attempting to do any electrical work always carries the risk of electrocution if not done properly.
Professional fan installers go through height and electrical safety training, which allows them to learn and practice working with electricity and at heights. Ceiling fan installation is best done by professionals like JMC Electric.
For more information about professional ceiling fan installation in Kansas City, call JMC Electric at (913) 362-2100 or (816) 298-0100. To request a free, no-obligation quote, click here.