Residential Electrical Switches In Kansas City From JMC Electric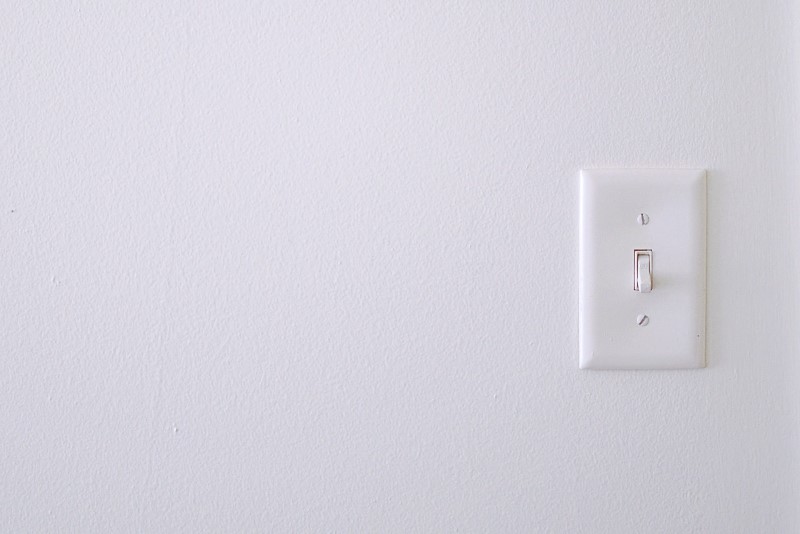 When you're looking at replacing residential electrical switches in Kansas City, you have several options to choose from. Well-designed lighting and ceiling fans with convenient controls can change the whole look and feel of your home. JMC Electric can also outfit your residential lighting with a variety of sensors, timers, and other components for better control and energy efficiency.
Types Of Switches For Lighting
A toggle light switch is the most common type of light switch. It is actuated by a lever that is angled in two positions, enabling the circuit to be switched on and off.
A push-button switch may come in a variety of configurations depending on how the circuit is activated and cut. It is a dual position device that can be pressed and released.
A selector switch can be actuated by either a rotary knob or lever with multiple positions to control the on or off of different circuits by rotating the handle.
A proximity switch works by utilizing a sensor that actuates the current when it detects movement and switches off when the person leaves the room.
A photoelectric switch utilizes a sensor that activates the circuit when the area is dim and shuts off automatically when normal light levels are restored.
A dimmer switch regulates the flow of current to the system so that the bulb emits an adjustable amount of light.
Types Of Switches For Ceiling Fans
Chain switches are the standard fan speed control. Three speeds are operated by a chain hanging from the fan.
A tap fan control switch has two tap buttons, one each for the fan and lights. 
A single slide fan and light control is used with only one fan and one lamp. This switch allows for 3 fan speeds on a vertical slider knob, but the lights and the fan are dimmed simultaneously. 
A single slide fan control push button light switch is available with three speeds and controls a single fan with a light package. The light switch is a flat button on/off toggle.
A dual slide fan and light control provides individual slide knobs for both the fan and the light. 
Smart Residential Electrical Switches In Kansas City
Smart residential electrical switches in Kansas City allow you to turn your lights on and off on a schedule, from a smartphone app, and often using voice commands, motion, or even just entering the room with your smartphone. A smart dimmer is also able to change the brightness of the fixtures it controls rather than just switching them on and off. 
Through our extensive electrical knowledge and experience, JMC Electric is able to provide quality workmanship at competitive rates with a full guarantee on work and the manufacturer's guarantee on parts. For more information about residential electrical switches in Kansas City, call JMC Electric at (913) 362-2100 or (816) 298-0100. To request a free, no-obligation quote, click here.