Residential Electrical Wiring In Kansas City: Basement Remodeling Help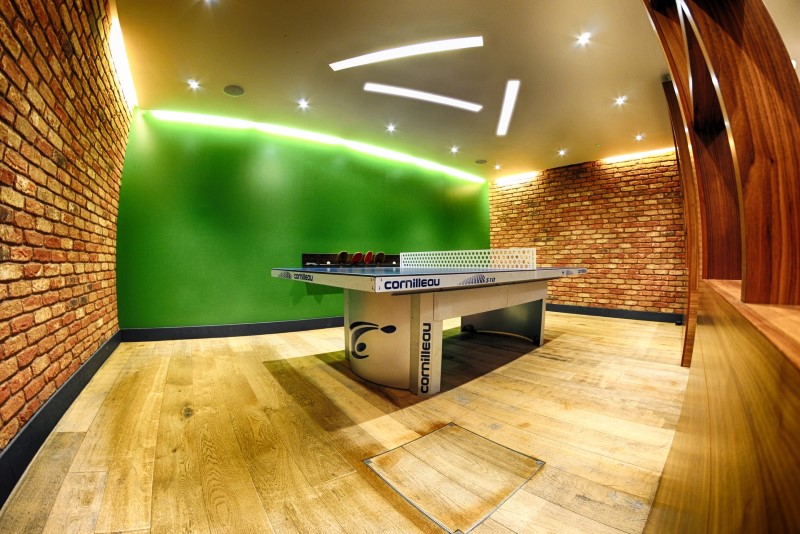 If you need residential electrical wiring in Kansas City to complete your basement remodeling project, the experts at JMC Electric can help. Remodeling a basement can involve a significant amount of electrical work. Utilizing the services of a professional electrician is always in your best interest, and you can rely on JMC Electric.
Whether you are remodeling your basement to add a separate apartment for rental income or simply to upgrade the space, electrical work is likely to be part of the process. Electrical work can be the most hazardous work to attempt to DIY, so it is always advisable to hire a certified electrician to ensure that your residential electrical wiring in Kansas City is done quickly and correctly.
Prioritize Electrical Work In Your Basement Remodel
The best possible time to upgrade or install wiring is when your basement is framed in but unfinished because it is much easier to run wiring and place outlets and switches before the drywall is hung. It can still be done if your basement is already finished, it will just require cutting into the drywall. Completing this step early in your project avoids the need to patch and paint the walls later.
If you have to open walls as part of your basement remodel, consider making upgrades to your electrical wiring while you have open access. Most vintage homes will need to upgrade the wiring at some point. The appliances and technology we own now demand a certain level of reliable power that was probably not necessary when your home was built. A basement remodel is a great time to upgrade your tube or aluminum wiring for safety, efficiency, and modern gadgetry.
Electrical problems common in basements are another reason to hire a professional for your residential electrical wiring in Kansas City. Issues that commonly come up during basement remodeling include wiring that is not up to code, water damage near electrical work, and layout problems such as poorly placed outlets and reversed switches.
JMC Knows Electrical Wiring In Kansas City
JMC Electric has a proven track record of serving the residential electrical wiring needs throughout Kansas City and the surrounding areas. When you need professional residential electrical wiring in Kansas City, remember that JMC Electric has the knowledge, skill, and professional experience to get the job done right the first time. We are dedicated to our clients and provide prompt, courteous, and professional service at competitive pricing. All of our work is guaranteed and we honor the manufacturer's warranty on all installed parts. We even offer emergency service on weekends and after hours.
JMC Electric is proud to have provided expert residential electrical wiring in Kansas City since 2002. Our fully licensed and insured electricians take pride in their work and customer service.
For more information, call JMC Electric at (913) 362-2100. For a free estimate, click here.