Residential Electrical Wiring In Kansas City: What Happens If My Tree Falls On A Power Line?
Residential electrical wiring in Kansas City is often vulnerable to downed trees and limbs. As we enter into snow and ice storm season, it is important to know what to do if a tree on your property falls on a power line.
When a tree falls on power lines, the electric utility company that owns the lines is generally responsible for repairing them and restoring power. However, if the house, wiring, or metering equipment is damaged the homeowner is responsible to contact a licensed electrical contractor to complete the work. JMC Electric specializes in meter can and riser repairs and upgrades. JMC Electric offers a free onsite quote and will complete the service required as a turnkey service working with cities, utilities, and tree services.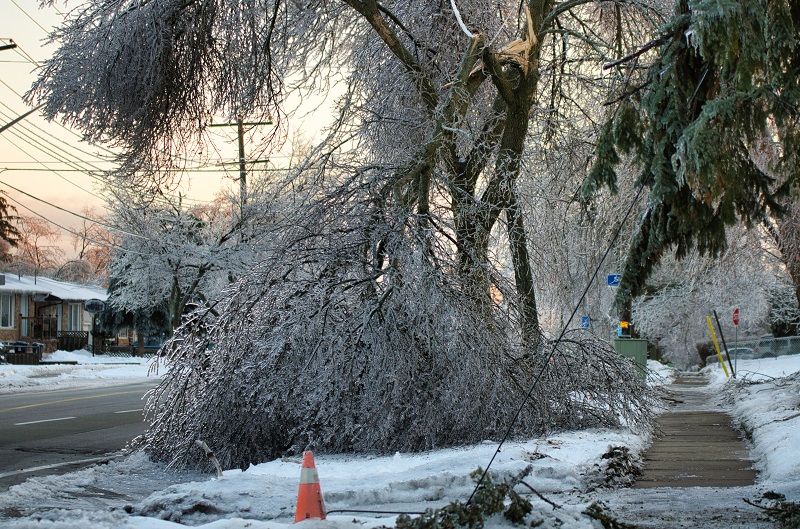 Do Not Attempt To DIY!
Most importantly, fallen trees or limbs entangled in power lines are an extreme fire and electrocution hazard that you should never attempt to handle on your own. If a tree falls on your home, first account for everyone in the house, then call 911 to get help for anyone who is injured and instructions on staying safe until help arrives.
Sparks from the downed power line can start a fire, and live wires can transmit electricity into the surrounding ground. Additionally, fallen trees are often precarious and can shift, causing live wires to transmit the charge to different areas. People who attempt to remove or trim trees near power lines are injured and killed all the time. This is not a reasonable risk to take.
Professional Residential Electrical Wiring In Kansas City 
The safety of your home and family is worth so much more than a few bucks shaved off the top by not hiring a licensed professional. Hiring a professional isn't just the safe choice, but prevents expensive structural or cosmetic damage to your home during repair as well.
JMC Electric has a proven track record of serving the residential electrical wiring needs throughout Kansas City, and the surrounding areas. When you need professional residential electrical wiring in Kansas City, remember that JMC Electric has the knowledge, skill, and professional experience to get the job done right the first time. Here, "Quality is our Habit." 
We are dedicated to our clients and provide prompt, courteous, and professional service at competitive pricing. All of our work is guaranteed and we honor the manufacturer's warranty on all installed parts. We even offer emergency service on weekends and after hours.
JMC Electric is proud to have provided expert residential electrical wiring in Kansas City since 2002. Our fully licensed and insured electricians take pride in their work and customer service.
For more information about residential electrical wiring in Kansas City, call JMC Electric at (913) 362-2100. For a free estimate, click here.