Residential Home Electrician VS On My Own Electrical Work in Kansas City
With the DIY Culture of today, it's no wonder many homeowners wonder if they need to hire a residential home electrician. However, using a professional residential home electrician when you need electrical work in Kansas City can save you a lot of money and grief. While it may seem less expensive to do it yourself, it may cost you more in the long run.
WHY HIRE AN EXPERT?

Anytime you bring electricity into the equation, safety must be at the forefront of everyone's mind. Working with electricity requires advanced training and experience, being handled by professionals with the proper safety gear and procedures in place. 
In addition to servicing your electrical panel in the Kansas City metro, JMC Electrical can ensure your wiring, electrical panel capacity and GFCI outlets are all functioning in the proper way.
Accidental electrocution, faulty wiring and overloaded electrical panels are all a source of risk in your home. The 
National Fire Protection Agency
 names faulty electrical wiring as the number one cause of house fires in the United States. The safety of your home and family is worth so much more than a few bucks shaved off the top by not hiring a licensed professional.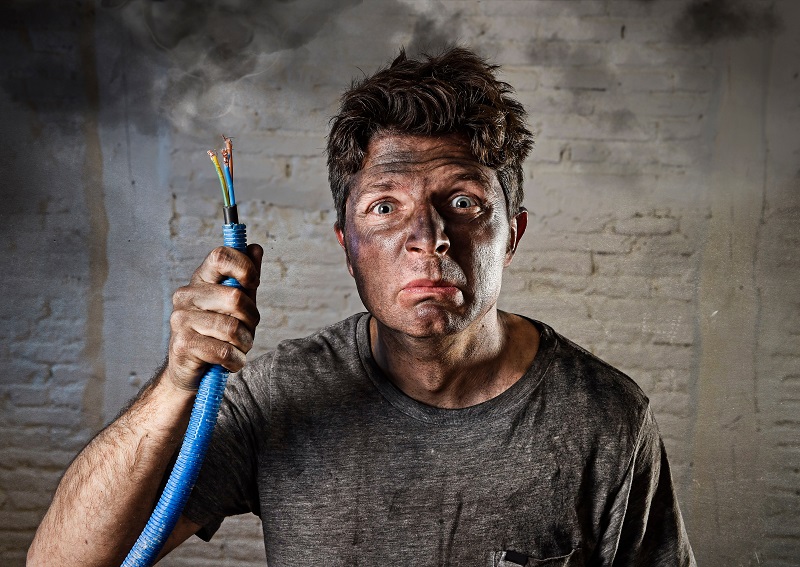 JMC Electric is proud to have provided expert residential home electrician services in Kansas City since 2002. Our fully licensed and insured electricians take pride in their work and customer service.
JMC KNOWS RESIDENTIAL ELECTRICAL WIRING  
JMC Electric has a proven track record of serving residential electrical wiring needs throughout Kansas City and the surrounding areas. Here, "Quality is our Habit."   
We are dedicated to our clients and provide prompt, courteous, and professional service at competitive pricing. All of our work is guaranteed and we honor the manufacturer's warranty on all installed parts. If problems develop later on, we will re-inspect and repair it for free. We even offer emergency service on weekends and after hours.
Let our residential home electricians follow industry best practices for your electrical service needs in Kansas City and surrounding areas. Rest assured that your upgraded electrical system can be enjoyed by your family for years to come.
RESIDENTIAL HOME ELECTRICIAN JMC ELECTRIC

JMC Electric offers expert residential, commercial, and industrial electrical services. A JMC electrician can handle everything from circuit breakers, 
panel upgrades
, electrical troubleshooting, lighting, and ceiling fans to diagnostics, electrical wiring, and efficiency upgrades. We hire only the highest-quality certified electricians to ensure the best and most reliable electrical work.
For more information about residential electrical wiring in Kansas City, call JMC Electric at (913) 362-2100 or (816) 298-0100. To request a free, no-obligation quote, 
click here
.