Do Dimmer Electrical Switches Save Electricity?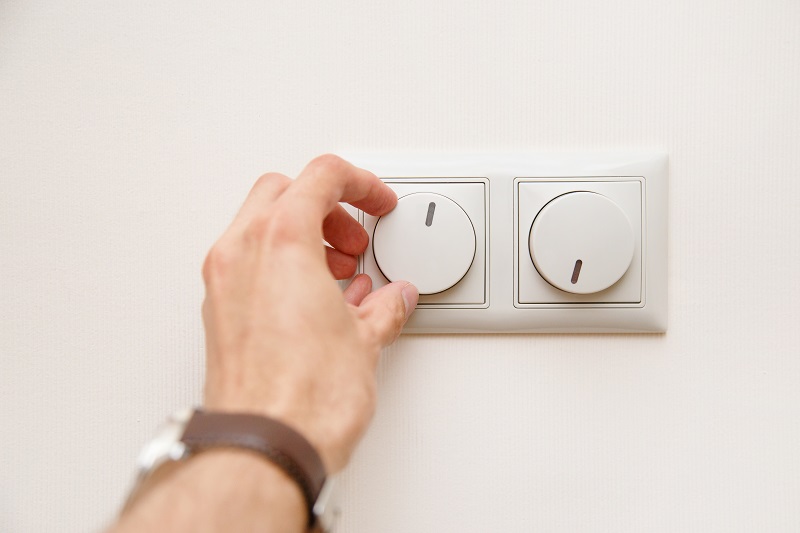 Electrical switches are found in every room of your home. Depending on the age of your dimmers, some of them could be saving on electricity. 
Dimmer switches are most frequently installed to improve a room's ambience, offering both bright and dim lighting from the same fixture. These electrical switches can reduce energy consumption and reduce your power bill cost. BBC's Science Focus explains, "Modern dimmer switches work by using circuitry that rapidly turns the electricity to the lights completely on or off, with the switching rate determining the brightness." Therefore, modern dimmer switches can save energy, especially when combined with LED bulbs. 
The earliest dimmers could decrease a light bulb's brightness by feeding less electricity into the bulb, but still consumed the same amount, and needed to convert the remaining unused energy into heat. Fortunately, there is a modern solution to this inefficient method. 
Benefits of Dimmer Electrical Switches
·       Reduction of energy use
·       Lower electricity bill
·       Increased longevity for light bulbs
·       Enhanced ambiance
Negatives of Dimmer Electrical Switches
·       More expensive than standard light switches
·       Not compatible with all bulb types
·       Older models not energy efficient
Dimmer Electrical Switches Installed by JMC Electric

JMC Electric has offered home, residential and business electrical services in the Kansas City Metro area and surrounding communities for the past 20 years. Our trained, licensed, professional electricians will perform electrical services or repairs in a timely and courteous manner. 
Contact JMC Electric
 at 
913-362-2100 or (816) 298-0100
 for a free estimate on all your residential electrical needs.