Indoor Lighting Solutions From Residential Home Electrician In Kansas City, JMC Electric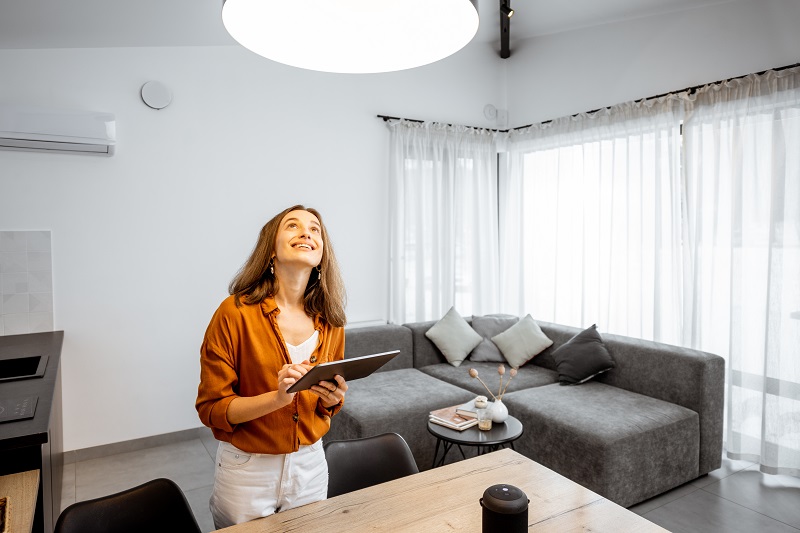 For an expert residential home electrician in Kansas City, JMC Electric is the place to go  when it comes to indoor lighting solutions. Interior lights come in many types, shapes and sizes. Each and every system has a different use and, and they are each practical in different situations. 
There are many types of interior lighting to choose from, and different lighting designs to suit every personality. If you are remodeling your home, lighting is one of the most important decisions. Lighting is both an art and a science — it can affect our mood, appetite, and sleep. In order to create the perfect lighting for your home, you will need a professional residential home electrician in Kansas City that fully understands electrical systems and lighting design.
Residential home electrician in Kansas City JMC Electric can provide indoor lighting solutions such as pendant lighting, closet lighting, ceiling fans, chandeliers, and much more. We can also outfit your home with various dimmers, sensors, timers, and other components for better control and energy efficiency. We work with you to plan what you want for your indoor lighting solutions.
Are you looking to replace a fixture? We can help install the new one. We can also help you upgrade to more efficient types of lighting. Fluorescents and many types of LED lighting require special ballasts and electrical drivers to work properly. We can help you identify the right components for your lights, and then install them to help promote the longest lifespan for your lights.
Low voltage or line voltage, we'll run the cables for you and get your lights set up. Whether you need lights installed for a new room or repairs to your home or office after a major disaster, we can handle the job just the same as your residential home electrician in Kansas City. We know lights and can install, maintain, or repair fixtures using:
Incandescent Lights
LED Lights
Fluorescent Lights
Halogen Lights
HID Lights
JMC Electric is family owned and locally operated.  As your residential home electrician in Kansas City, we know the electrical requirements of homes inside and out. Our team of local master electricians have decades of experience behind them to guide their evaluations of the work needed. We also undergo a continual training process to stay current on modern techniques and technologies that allow us to deliver the most efficient and economical options to you.
When you need a residential home electrician in Kansas City for interior work, whether it's a repair for flickering lights, a simple fixture replacement, or a completely new installation, hiring the experienced electricians at JMC Electric is the right choice every time. 
For more information about indoor lighting solutions, call JMC Electric at (913) 362-2100 or (816) 298-0100. To request a quote, click here.