Residential Electrical Panel: What Is The Cost Of Replacement?
The cost to replace a residential electrical panel depends on a number of variables, including existing service, panel, and meter locations.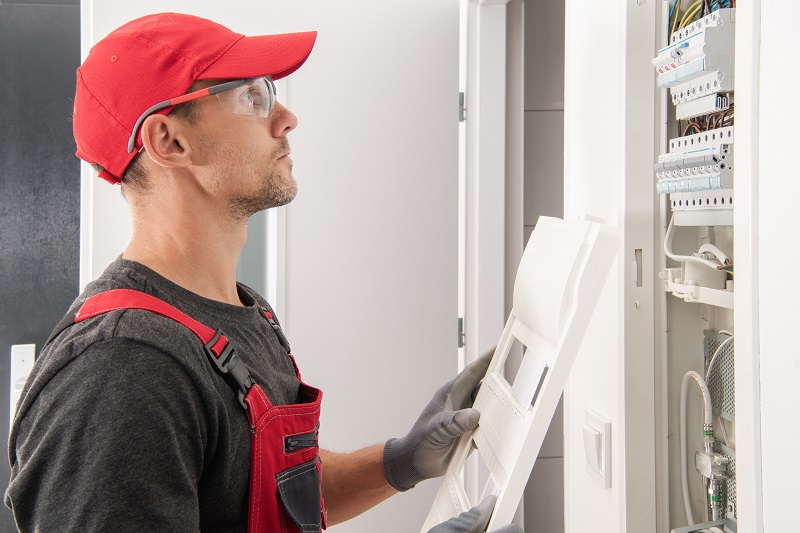 Residential Electrical Panel Cost Factors
Most older homes have a 60–100-amp existing service. Depending on grounding distances for water mains, panel location being free and clear of obstructions, and meter location being acceptable; changes to the locations to meet an electrical service inspection pass for city permit can increase costs for electrical service upgrades of 100 – 200 amps with or without sub panels and disconnects required as well. 
JMC Electric strongly recommends a complete electrical service upgrade to 200 amps with additional protective devices and updating your service either overhead or underground. We provide free onsite consultations with a written estimate with no obligations or expense to you and include all labor, material, and local taxes in our pricing. 
What Does A Service Upgrade Involve?
Sometimes a service upgrade is done for the sole purpose of replacing an old fuse box or an older power panel, or even just to condense multiple smaller panels into one main panel. 
Regardless of the reason, replacing a residential electrical panel usually requires getting a permit from the city and coordinating with the local electric utility company. JMC Electric will handle all of this for you.
Our certified electricians will install a new meter box and riser pipe on the outside of the home (usually in the same location); inside the building, they will install and consolidate all the circuits into one main panel (also usually in the original location). 
All the circuits will be re-installed in the new panel and a new breaker that is properly rated for the circuit will be installed. The panel will be bonded and a grounding electrode system will be installed to make sure the system potential always has an earth reference. 
The final stage is to have the work inspected by the city. Once it has passed inspection, the city inspector will call the utility company and give them the OK to permanently reconnect the lines.
Do I Have To Hire A Professional Electrician?
The electrical panel is the core of your wiring system and its link to the city electrical grid that all of your electricity is drawn from. This makes it extremely dangerous to work with without proper training. Even if you aren't injured while attempting to fix your own wiring, very small mistakes could mean huge problems for your home.
All of the electricians at JMC Electric are licensed professionals with extensive technical training, so we can guarantee your satisfaction with all of the work that we provide. We also guarantee that any of the wiring work we provide will be completely up to local codes and standards of the Kansas City area. 
For more information about residential electrical panel replacement and other services JMC Electric offers, call (913) 362-2100 or (816) 298-0100. To request a free, no-obligation quote, click here.