Residential Home Electrician: Top Benefits Of Hiring A Professional Vs A Handyman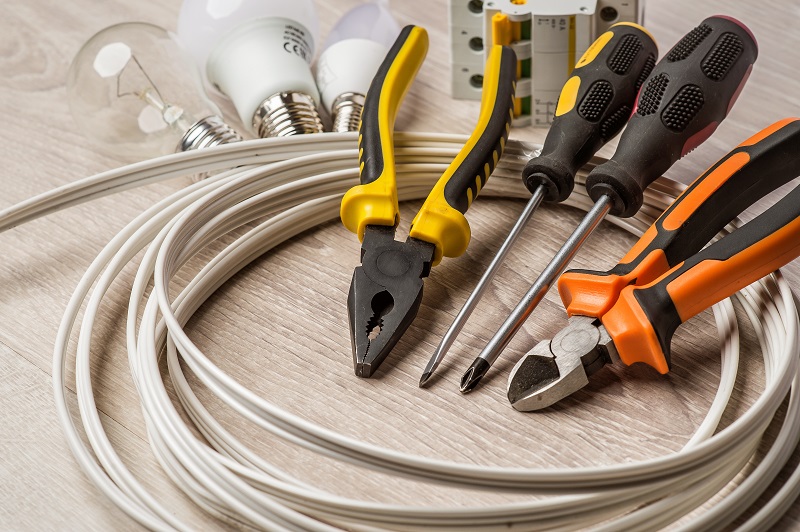 Using a professional residential home electrician when you need electrical work in Kansas City can save you a lot of money and grief. It may seem cheaper to do it yourself or hire a jack-of-all-trades handyman, but that can cost you in the long run. 
Whether it's for a simple outlet installation or a complete electrical service upgrade, using a certified residential home electrician has several benefits over a general handyman.
1. Training And Experience
The number one reason for hiring a professional for your residential electrical work is safety. When it's done wrong serious consequences can result.  Accidental electrocution can cause serious injury, costing thousands in medical bills, or even death. 
Beyond the installation, faulty wiring is a common source of house fires. In fact, the National Fire Protection Agency names faulty electrical wiring as the number one cause of house fires in the United States. The safety of your home and family is worth so much more than a few bucks shaved off the top by not hiring a licensed professional. 
2. Licenses And Insurance
When you choose a JMC Electric professional, you are guaranteed that the contractor is insured, licensed, and bonded for complete insurance coverage including workers' compensation with no liability to you. This is seldom the case with a general handyman, and if he gets hurt working in your home, you could be on the hook for his medical bills.
3. Customer Service
Having your electrical work performed by an established home electrician ensures that you receive efficient, quality service. With a handyman, if he is ill or has a family emergency, your job goes unfinished until who knows when. JMC is dedicated to our clients and we always provide prompt, courteous, and professional service at competitive pricing.
4. Guarantees
Wiring mistakes can cause considerable problems in the future that can be costly and have devastating results. Professional electrical work is guaranteed by JMC Electric. If problems develop later on, we will re-inspect it and repair it for free. Any problems related to our electrical work are covered and won't cost you a dime. Good luck getting that kind of follow-up from a handyman.
5. Long-Term Savings
Value is always important when considering your residential home electrician needs. A skilled professional can advise you on products and parts that will save you money on energy bills and repairs down the road. Hiring a professional also minimizes the risk of expensive structural or cosmetic damage to your Kansas City home during installation or repair. 
Residential Home Electrician JMC Electric
JMC Electric offers expert residential, commercial, and industrial electrical services. A JMC electrician can handle everything from circuit breakers, panel upgrades, electrical troubleshooting, lighting, and ceiling fans to diagnostics, electrical wiring, and efficiency upgrades. We hire only the highest-quality certified electricians to ensure the best and most reliable electrical work.
For more information about residential electrical wiring in Kansas City, call JMC Electric at (913) 362-2100 or (816) 298-0100. To request a free, no-obligation quote, click here.