Residential Home Electrician JMC Electric Professionally Installs New Construction Wiring
A residential home electrician like JMC Electric that works in Kansas City, Missouri, Overland Park, Kansas, Johnson County, and around other surrounding areas is the company to hire for new construction wiring.
JMC Electric offers design services for new residential home and commercial construction projects.  The team of highly skilled electrical engineers will work with clients to design lighting systems that encompasses their style and budget.
Throughout the design process, clients are carefully listened to and ensured that we design the system for each area that reflects our client's personal taste and meets their ambiance selection.  We develop models to illustrate the effects of particular design before final decisions are made.  This way, clients can experience how each space will be illuminated; the goal is to identify any changes that should be incorporated to eliminate the need for costly change orders once construction commences.
As part of the scope of our services, our designers will also help our clients incorporate the latest lighting technologies such as daylight harvesting, occupancy sensors, energy efficient lighting fixtures, and use of environmentally friendly materials.  We pride ourselves in creating comfortable and efficient lighting environments for our client's enjoyment.
If you are building a new residential or commercial property in the Kansas City area, JMC Electric is the residential home electrician you can rely on for all your electrical service and installation needs.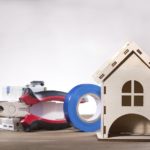 We have a proven track record of serving the residential and commercial electrical needs of throughout Kansas City and the surrounding areas. When you need a residential home electrician, and professional commercial electricians for your new construction project, remember that JMC Electric has the knowledge, skill, and professional experience to get the job done right the first time. Here, our motto is, "Quality is our Habit." You can discuss your new construction project with an expert Kansas City residential home electrician and get an estimate for the cost of your electrical service needs.
New Construction Services Provided
Electrical Safety Inspections
Electrical Wiring
Electrical Panels
Surge Protection
Commercial Electrical
Security Lighting
GFCI Electrical Outlets
New Construction
Lighting Installation
Low Voltage Lighting
Pool Lighting
JMC Electric has been in business since 2002 and offers home, residential and business electrician services in Kansas City and surrounding communities including Independence, MO, Kansas City, KS, Johnson County, Lees Summit, MO, Mission, KS, Overland Park, KS, Shawnee, KS, Kansas City, MO, Leawood, KS, Lenexa, KS, Olathe, KS, and Prairie Village, KS.
Call JMC Electric at (913) 362-2100 or (816) 298-0100 for a free estimate on your new construction wiring residential home electrician needs today. To request a quote for a free estimate, click here.