Worry-Free Residential Electrical Wiring When Remodeling
When you need residential electrical wiring for your remodeling project, the experts at JMC Electric are here to help. Remodeling often takes time and patience, and may involve a significant amount of electrical work. Hiring a professional electrician is always in your best interest, and JMC Electric is the electrical contractor you can rely on for all of your residential electrical wiring in the Kansas City area.
Because much of your electrical system is concealed behind the walls, it can be easy to overlook when planning a remodel. When completing a home renovation that involves opening walls and ceilings for other reasons, you have the perfect opportunity to make electrical upgrades. Ensure you plan for both current needs and what you might need in the future.
Most vintage homes will need to upgrade the electrical wiring at some point. The appliances and technology we own now demand a certain level of reliable power. During remodeling is a great time to upgrade your tube or aluminum wiring for safety, efficiency, and modern gadgetry.
As a Kansas City homeowner, you want electrical tasks done right the first time because faulty installation or repair could be disastrous to your home and your wallet. The most important reason to hire a professional residential home electrician is safety. An accidental electrocution can cause serious injury, costing thousands in medical bills, or even death. Beyond the installation, faulty wiring is a common source of house fires. The safety of your home and family is worth so much more than a few bucks shaved off the top by not hiring a licensed professional.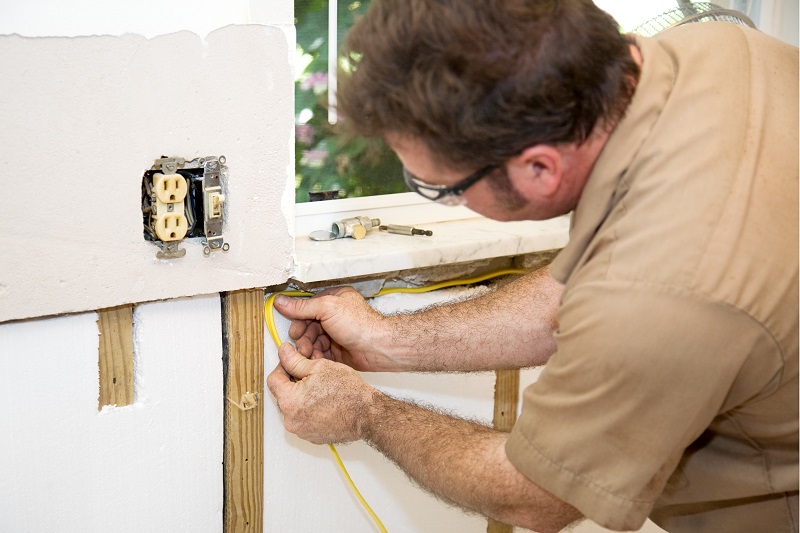 Value is always important when considering your residential home electrician needs. A skilled professional can advise you on products and parts that will save you money on energy bills and repairs down the road. Hiring a professional also minimizes the risk of expensive structural or cosmetic damage to your Kansas City home during the installation or repair. At JMC Electric, we are licensed, bonded and insured, and offer a manufacturer's warranty on all parts that we supply. We also offer a 24-hour emergency service.
JMC Electric has a proven track record of serving the residential electrical wiring needs throughout Kansas City, and the surrounding areas. When you need professional residential electrical wiring in Kansas City, remember that JMC Electric has the knowledge, skill, and professional experience to get the job done right the first time. Here, "Quality is our Habit." 
We are dedicated to our clients and provide prompt, courteous, and professional service at competitive pricing. All of our work is guaranteed and we honor the manufacturer's warranty on all installed parts. We even offer emergency service on weekends and after hours.
JMC Electric is proud to have provided expert residential electrical wiring in Kansas City since 2002. Our fully licensed and insured electricians take pride in their work and customer service.
For more information about residential electrical wiring in Kansas City, call JMC Electric at (913) 362-2100. For a free estimate, click here.