Finding A Home Electrician In Kansas City That You Can Trust
When choosing a home electrician in Kansas City, you should be particular and do your homework before hiring. The wrong electrical contractor can be very costly and even dangerous in some cases. JMC electricians possess the appropriate training and experience for the job and have a solid reputation.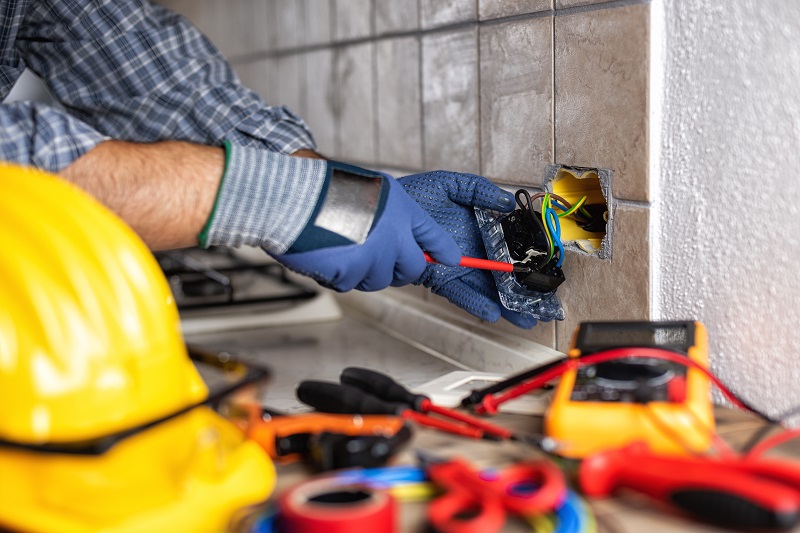 Having electrical jobs performed by an established home electrician in Kansas City ensures homeowners receive efficient, quality service. JMC Electric provides highly-rated electrical services for homeowners and businesses throughout the Kansas City metro. Here are several reasons why homeowners should hire one of our professional electricians for residential electrical services.
Safety: This is the number one reason for hiring a professional for residential electrical wiring. When it's done wrong serious consequences can result because mistakes can cause shocks, fires, and other dangers. In fact, statistics indicate that the circumstances leading to electrocution, household accidents (78.06%) prevailed over occupational accidents (13.39%). The most frequent injury caused by low-voltage electrical current is electrocution.
Training: A JMC electrician has the proper training and education, in addition to hands-on experience, performing residential electrical wiring.
Problem-Solving: Our electricians are qualified to diagnose all kinds of issues. Their experience and skills will help them diagnose the problem and find the right solution quickly, saving you valuable time and money.
Prevent Future Issues: Wiring mistakes can cause considerable problems in the future that can be costly and have devastating results. When you hire a skilled home electrician in Kansas City from JMC Electric, you'll have peace of mind knowing the job was done right and your family will be safe.
Guarantees: Professional electrical work is guaranteed by JMC Electric. If problems develop later on, we will re-inspect it and repair it for free. Any problems related to our electrical work are covered and won't cost you a dime.
JMC Electric offers expert residential home electrician, commercial business electric, and industrial electrical services. A JMC home electrician in Kansas City can handle everything from circuit breakers, panel upgrades, electrical troubleshooting, and ceiling fans to diagnostics, electrical wiring, and efficiency upgrades. We hire only the highest-quality certified electricians to ensure the best and most reliable electrical work.
When you choose a JMC Electric professional home electrician in Kansas City, you are guaranteed that the contractor is insured, licensed, and bonded for complete insurance coverage including workers' compensation with no liability to you.  For more information, call JMC Electric at (913) 362-2100 or (816) 298-0100. To request a free, no-obligation quote, click here.