Residential Local Electricians In Kansas City Offer Interior and Exterior Lighting Solutions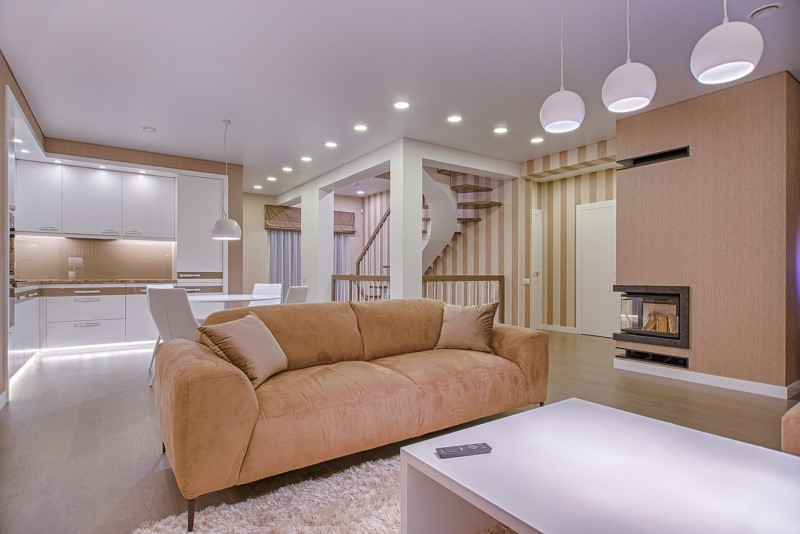 Residential local electricians in Kansas City JMC Electric can install either indoor or outdoor lighting to suit any need or occasion. Whatever your needs and preferences, we will design lighting solutions that work for you. 
Interior Lighting That Fits Your Life
There are many types of interior lighting to choose from, and different lighting designs to suit every personality and lifestyle. If you are remodeling your home, lighting is one of the most important decisions you need to make. 
Lighting is both an art and a science. It can affect our mood, appetite, and sleep. In order to create the perfect lighting for your home, you will need expert residential local electricians in Kansas City that fully understand electrical systems and lighting design.
The experts at JMC Electric can provide indoor lighting solutions such as pendant lighting, closet lighting, ceiling fans, chandeliers, and much more. We can also outfit your home with various types of switches, dimmers, sensors, timers, and other components for better control and energy efficiency. 
We can install new fixtures and help you upgrade to more efficient types of lighting. Fluorescents and many types of LED lighting require special ballasts and electrical drivers to work properly. We can help you identify the right components for your lights, and then install them properly to ensure their optimal performance.
Exterior Lighting That Improves Curb Appeal
Outdoor lighting, when done well, can protect and beautify your home at the same time. Front porch lighting is critical for security as well as an excellent opportunity to show off a pretty porch with attractive wall sconces or chain-hung fixtures. 
Path lighting along sidewalks, steps, and driveways provides safe walkways after dark and enhances curb appeal. The garage is another area that should be well lit, and where motion sensors can be especially beneficial.
Where security is a primary concern, JMC Electric can help set up the right lighting to protect your home. Floodlights should be positioned at each entrance. Installing fixtures that have a photoelectric cell or timer ensures that lights will be on when you need them. Location and height should be chosen to maximize brightness, prevent blind spots, and reduce shadows that could hide intruders. To prevent tampering, position fixtures in such a way that they cannot be broken intentionally and install vandal-resistant covers over bulbs. All of these options are best designed and installed by residential local electricians in Kansas City.
Residential Local Electricians In Kansas City
JMC Electric is family-owned and locally operated. We know residential electrical wiring inside and out. Our team of local master electricians has decades of experience. We also undergo continual training to stay current on modern techniques and technologies that allow us to deliver the most efficient and economical options to you.
Call JMC Electric at (913) 362-2100 or (816) 298-0100, or click here to request a free estimate today!